Our Pastor, Rev. John C. Baker, welcomes you to the Basilica of St. Mary Star of the Sea
"Since it first shed its light in Key West, Saint Mary's Church has, like a star of the sea to the wandering mariner,been a star of hope and comfort in times of despair and sorrow, and a star of joy to those who have lived in its teachings." (February 26, 1851 by Father Sylvanius Hunineq)
You are welcome to pray in our historic Our Lady of Lourdes Grotto and Stations of the Cross Garden, to adore the Blessed Sacrament in our Perpetual Adoration Chapel, and to visit our Gift Shop.
If you are a new parishioner, you are invited to stop by the Rectory Office to register and let us know how we may be of service to you.
Welcome To Our New Parish Website!
Welcome to our new parish website! We hope that you will spend time here on your first visit, just getting to know all of the information that is available. Go ahead and click around. You won't hurt anything. Naturally, your favorites are here, like a parish calendar and the schedules for the various ministries but this dynamic site offers so much more.
We welcome your comments, concerns, and content so please feel free to email us at adultfaithSMSS@gmail.com to let us know what you are thinking.
Check back often as this site is a work in progress and will develop as we become more proficient with it…but for now…sit back, explore, and enjoy!
Below are just some of the highlights you will find on our page,,,
Check out the tabs located on the upper menu at the top of our page: Our Parish, Faith Formation, Ministries, Parish Organizations, Committees, Stewardship, SOS Outreach Mission, and our Basilica School. Each of these tabs have multiple tabs beneath each heading which lead you to more specific information under each area (except for SOS and the Basilica School) which link you directly to their individual websites. Individual pages under each subheading detail the more specific information you might require and often times link you related websites that might prove helpful to you.
Check out the tabs located on the lower menu at the top of our page: Mass & Worship, Sacraments, Map & Buildings, Photo Album, Memorial Book, Gift Shop, VIRTUS, and Contact Us for more information regarding these areas. Each of these tabs have only one page of information or will link you directly to another site for more information.
Please don't forget our tour app and direct link to our parish bulletin located near the center of the page
Our calendar of events details not only the date and time of each event but also where each meeting or event will take place. To find more information for each event located on the calendar, hover over the event and click more info.
Located near the bottom of the page is our direct feed to our parish FACEBOOK page as well as a link for directions and other useful links that are readily available.
view more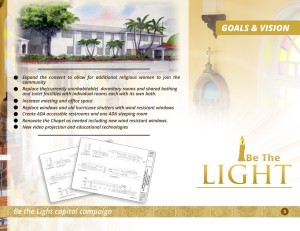 CONVENT/RENEWAL CENTER UPDATES
CHANGE IN TRAFFIC PATTERN OF WINDSOR LANE PARKING LOTS
 We have recently completed the striping of both parking lots off of Windsor Lane and there are now identifiable traffic patterns as well as no parking fire lanes. Please observe the directional arrows, veering right upon entering the back lot facing Sacred Heart Hall and following the pattern around the lot to exit properly. Please use caution when entering and exiting the lot.
Parking spaces have been striped to provide for greater order and the convenience of all. Please do not park outside of the parking spaces. Overflow parking may take place along the back wall facing Amelia Street. Please do not park in the traffic lanes. Handicap spaces will be marked within the month.
We thank you in advance for your cooperation.
PERPETUAL ADORATION OF THE BLESSED SACRAMENT DURING CONSTRUCTION
For the convenience of all adorers, Adoration of the Blessed Sacrament for all hours now takes place in the New Beginnings Chapel. The New Beginnings Chapel is the second building on the right as you enter through the gate of the back parking lot that is the entrance to the rear of the Basilica School and Sacred Heart Hall.
Again, thank you for your cooperation during this capital renovation project.
God bless you for your witness of faith.
RELOCATION OF RENEWAL CENTER MEETINGS & MINISTRIES
As of Friday, August 14th 2015, all prayer, faith formation, and ministerial groups have vacated the Renewal Center to make way for the renovation of the Convent/Renewal Center.
Please see the menu tabs along the top of this page to locate where your particular group is now meeting
OTHER ACCOMMODATIONS:
The Sisters of the Holy Spirit have also vacated the Convent and have been accommodated by a generous family in their Key Haven home. 

Hansen and Bringle Cabinets will be disassembling and storing the curio cabinets.  Their contents along with photographs will be stored in a climate controlled storage facility for safe keeping. Other pictures will be displayed throughout the Basilica School where students, faculty and visitors may enjoy them. The furniture, fixtures and equipment have been placed in a s storage container located near The Sacred Heart Hall.
May we give thanks to God for the positive collaboration of parishioners in preparation for this much needed renovation project.

Pope Francis Announces a Jubilee Year of Mercy
Pope Francis values the extraordinary. In an unexpected announcement, the Holy Father declared March 13, 2015 that the Church will celebrate an extraordinary jubilee Holy Year of Mercy, beginning Dec. 8, 2015, the feast of the Immaculate Conception, and ending Nov. 20, 2016, the feast of Christ the King.
Pope Francis said he proclaimed the Jubilee Year of Mercy because "it is the favorable time to heal wounds, a time not to be weary of meeting all those who are waiting to see and touch with their hands the signs of the closeness of God, a time to offer everyone the way of forgiveness and reconciliation."
Dear Brothers and Sisters,
I have often thought about how the Church might make clear its mission of being a witness to mercy. It is a journey that begins with a spiritual conversion. For this reason, I have decided to call an extraordinary Jubilee that is to have the mercy of God at its center. It shall be a Holy Year of Mercy. We want to live this Year in the light of the Lord's words: "Be merciful, just as your Father is merciful. (cf. Lk 6:36)…
I am convinced that the whole Church will find in this Jubilee the joy needed to rediscover and make fruitful the mercy of God, with which all of us are called to give consolation to every man and woman of our time.
From this moment, we entrust this Holy Year to the Mother of Mercy, that she might turn her gaze upon us and watch over our journey….
 From Pope Francis Homily announcing the Year of Mercy (3/13/15)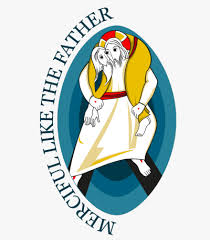 This year, for many of our adult learning events, we have focused on mercy. We invite you to join us in this Year of Jubilee to explore the various forms of mercy and how mercy shows up in our own lives and in our world.  May we relish the grace and awareness that are to come through this blessed year!
For more information on the many programs and events that are being offered this year to encourage you on your spiritual journey, we invite you to explore the Faith Formation tabs along the top of this page as well as to visit  our parish Facebook page at

www.facebook.com/BasilicaSMSS/

 
 "Let the Church always be a place of mercy and hope, where everyone is welcomed, loved, and forgiven."
                                                                                                                                                               Pope Francis
Pope Francis' Encyclical On The Environment Released
Laudato Si': On Care For Our Common Home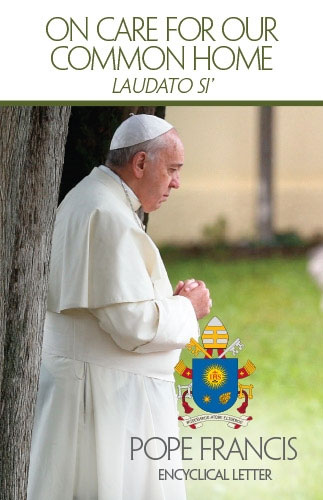 Care for Our Common Home (Laudato Si') is the new appeal from Pope Francis addressed to "every person living on this planet" for an inclusive dialogue about how we are shaping the future of our planet. Pope Francis calls the Church and the world to acknowledge the urgency of our environmental challenges and to join him in embarking on a new path. This encyclical is written with both hope and resolve, looking to our common future with candor and humility.
To download a copy of the Encyclical in English click here
To download a copy of the Encyclical in Spanish click here
To download a copy of the Encyclical in French click here
Click here for an overview of the document and summary of each of the six chapters

Click here for a useful initial reading guide for  the Encyclical.