Built on Rock
"Everyone who listens to these words of mine and acts on them will be like a wise man who built his house on rock. The rain fell, the floods came, and the winds blew and buffeted the house. But it did not collapse; it had been set solidly on rock." Matthew 7:24
Key West's quintessential geography and geology secured viable habitation long before any notable human development both in the territory known now as the Archdiocese of Miami as well as in most of Florida.
The Florida Keys are a narrow, gently curving chain of sub-tropical islands extending one hundred and thirteen miles from the tip of Florida to Key West, which is ninety miles north of Havana, Cuba. "Key" comes from the Spanish word, 'cayo" which means small island.
To the south and to the east of Key West and the Florida Keys is the Atlantic Ocean which is held in check by the third largest coral reef in the world. This coral reef provides a natural harbor from the confluence of capricious ocean and sea currents, which have directed many to Key West willingly, and sometimes unwillingly, from the Atlantic Ocean, the Gulf of Mexico and the Florida Straits.
The very name, Key West, is not merely an indication of geographical location, but it is a transliteration of 'Cayo Hueso,' a common name based on its geological appearance resembling the color of bones.
Unique to Key West is its geology of oolitic limestone in the surface, deep below the surface and rising beyond the surface.  It is the perfect host for wells and cisterns to collect rain water.  The wells are lined with concrete made from the oolitic limestone, which provided potable water protected from saline ocean water and bacteria.  The providence of God's creation in the unique geography and geology of Key West and the Lower Keys provided a viable dwelling for His creatures and thus stability for the development of peoples and for the propagation of faith.
The present Saint Mary Star of the Sea Church is literally built upon, and built from, this oolitic limestone rock.  The Church building is of concrete made from an aggregate of limestone dug from the grounds and beach sand, which is of coral.  Though the furnishings and the statuary within the Church have suffered through the ravages of time, tropical weather and termites, the Church building itself stands firmly upon this rock and, most importantly, upon the rock of Saint Peter. And on this rock was established, Saint Mary Star of the Sea Parish:
First Parish in what is now the Archdiocese of Miami (1846)
The  fifth oldest Parish established in what is now the State of Florida
First Catholic School in the State of Florida, which continues today (1868)
National and State designated historic site
A site of regional and national pilgrimage
"Human life is a journey.  Towards what destination?  How do we find the way?  Life is like a voyage on the sea of history, often dark and stormy, a voyage in which we watch for the stars that indicate the route…Holy Mary, Mother of God, our Mother, teach us to believe, to hope, to love with you.  Show us the way to his Kingdom!  Star of the Sea, shine upon us and guide us on our way!" Pope Benedict XVI, Spe Salvi
---
DAILY LENTEN MASS SCHEDULE
 

During the Season of Lent there will be two daily Masses:
7:30 am (Monday—Saturday) &12:00 Noon ( Monday–Friday)
STATIONS OF THE CROSS
Fridays at 6:00 pm in the Basilica
Fridays at 7:00 pm in the Basilica in Spanish
---

Fri., March 31  7:00 pm-9:00 pm
Sat., April 1, 8:00 am – 5:30 pm

,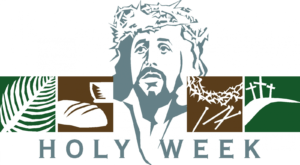 HOLY WEEK AND EASTER MASS SCHEDULE
PALM SUNDAY OF THE LORD'S PASSION
Saturday, April 8th at 6:00 pm – Vigil Mass
Sunday, April 9th Masses at 7:30 am, 9:00 am, 10:30 am and 12:00 noon in Spanish 
Monday, April 10th – Daily Mass at 7:30 am
Tuesday, April 11th – Daily Mass at 7:30 am
Wednesday, April 12-Daily Mass at 7:30 am
Adoration Chapel closes at 8:00 am
HOLY THURSDAY, April 13th
7:00 pm – Mass of the Lord's Supper
Veneration of the Blessed Sacrament to follow until 10 pm
GOOD FRIDAY, April 14th
2:30 pm   Chaplet of Divine Mercy Prayer
3:00 pm   Liturgy of the Lord's Passion in English
6:00 pm   Stations of the Cross in English
7:00 pm   Liturgy of the Lord's Passion in Spanish
HOLY SATURDAY, April 15th
11:00 am   Blessing of the Easter food baskets in Polish
8:00 pm   Vigil in the Holy Night
EASTER SUNDAY OF THE RESURRECTION OF THE LORD – April 16th
7:00 am – Sunrise Mass in the Stations of the Cross Garden
 7:30 am – Mass in the Basilica
 9:00 am – Mass in the Basilica
 9:15 am – Mass in the Stations of the Cross Garden
10:30 am – Mass in the Basilica
10:45 am – Mass in the Stations of the Cross Garden
12:00 noon – Mass in the Basilica in Spanish
 3:00 pm—Adoration Chapel reopens
LENTEN FAITH FORMATION PROGRAMS STARTING!
Lenten VIDEO Series:

Wednesday Evenings
Seven Deadly Sins, Seven Lively Virtues 
with Fr. Robert Barron
Pride, envy, anger, sloth, greed, gluttony and lust: these "seven deadly sins" are patterns of dysfunction that keep us separated from God and ultimately lead to unhappiness. Join us as we embark on Fr. Robert Barron's exploration of these seven sinful patterns and also learn how practicing countervailing virtues can break the cycle of sin.
Wednesday Evenings at 6:30 PM (3/8/17 – 4/12/17) in the Mary Immaculate Room of the Klaus Murphy Center.
PARENTS BRINGING THEIR CHILDREN TO RELIGIOUS EDUCATION CLASSES ARE ESPECIALLY INVITED TO ATTEND AND CAN GAIN ACCESS THROUGH THE BASILICA SCHOOL.
For more information contact: Brenda Callahan at (410) 703 8211 or bcallahan@stmarykeywest.com
Lenten Book Discussion Group: Monday Evenings 
Laudato Si: On Care For Our Common Home
with Pope Francis
On Care for our Common Home is the English name of Pope Francis' recent Encyclical, Laudato Si' (or in English, Praise Be to You). It draws its name from St. Francis' Canticle of the Creatures and reminds us that the earth is our common home; we must care for it tenderly.Pope Francis has called the entire world to take action to embrace what he calls "ecological conversion."  What impact might this document have on the daily life of someone who wishes to seriously what the Pope is saying? Join us and find out!
Monday Evenings at 5:30 PM (3/6/17 – 4/10/17) in the Mary Immaculate Room of the Klaus Murphy Center.
The Book and Reading Guide can be purchased online at Amazon.com.
For more information contact: Brenda Callahan at (410) 703 8211  bcallahan@stmarykeywest.com
LENTEN MISSION:  Our God, Our Joy, Our Love
Fr. Odhrán Furlong of the Diocese of Ferns, Ireland and a friend of this Parish
will direct our Lenten Mission  March 18th-21st.
The theme, Our God, Our Joy, Our Love, will be introduced at the weekend Masses in English
on March 18th & 19th.
Monday, March 20th, at 7:00 p.m. in the Basilica: 
"There is an Art in Receiving"
Tuesday, March 21st at 7:00p.m. in the Basilica: 
"Disciples of Joy and Love"
(Both evening presentations will be 45 minutes long)
MISIÓN PARROQUIAL DE CUARESMA: 
Una Invitación a la Conversión del Corazón.
Te invitamos a participar durante los Jueves de Cuaresma, en nuestra Misión Parroquial en Español. Tendremos un Misa y Reflexión Cuaresmal cada Jueves en el templo que empezara el 9 de Marzo a las 7:30pm.  Todos están invitados.
Starting on Thursday, March 9th, the Parish Mission in Spanish will begin and continue on the Thursdays in Lent. 
All are invited.